Four zippers, a massive colorcard, a letter to ZipperStop, and five lengths of grosgrain ribbon from j. caroline creative is all it took for me to finally finish my Brilliant Retro.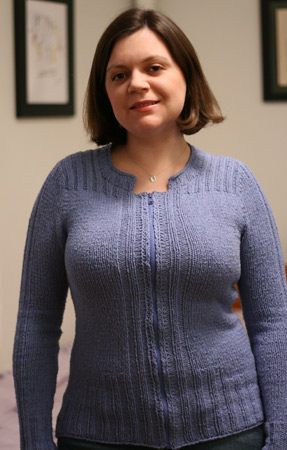 This time around I left the iron out of it all together!
And on the inside… a dash of color!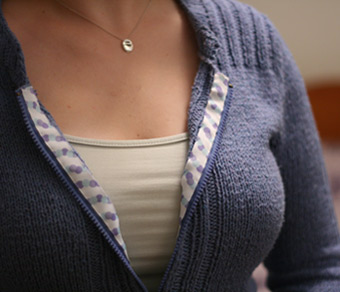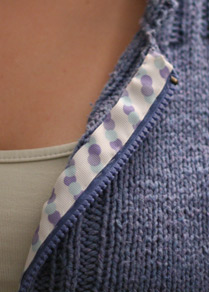 Now I can finally claim that this is the most wearable sweater I've ever knit, since I can actually wear it. I love the lack of gapping so much, I wonder if I'll knit a buttoned cardigan for myself ever again?
I think the reason I had a difficult time picking a good zipper match is because it's hard to visualize plastic zipper teeth using a piece of fabric as a guide. The plastic is shiny and solid, and the zipper backing is woven – light hits these two materials differently! Zipperstop matched my swatch flawlessly, but let me tell you this much – I would have never chosen this zipper based on the little fabric swatch in the colorcard. It looks way too dark and too violet on its own. Colorcards are great, but the human eye is the clear winner here.
0
likes