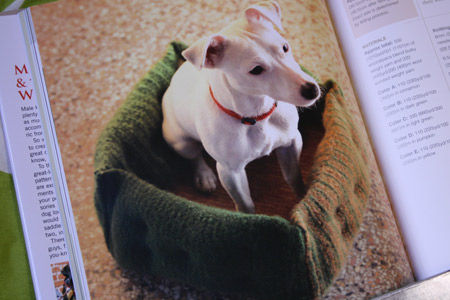 Surreal because… well, I knit that! I knit that very thing the doggie is sitting in!
Back in October 2005, I sample knit this fabulous dog bed for Annie Modesitt's newest book, Men Who Knit & The Dogs Who Love Them
. Shortly thereafter, I handed it over to Annie during her visit to the Boston area, and she did the felting and finishing herself. I pre-ordered the book in September, and here it is, finally!
Very satisfying to see my work in print :). And to be acknowledged as a sample knitter in the back of the book: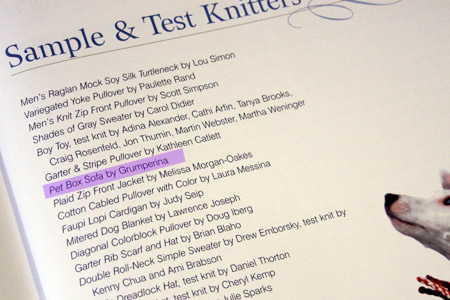 The book itself is filled with a ton of cute patterns for dog and man alike.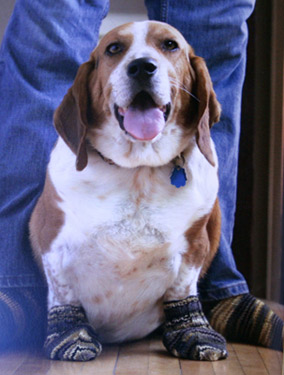 These little booties are too adorable for words (though I wonder if they'd make a doggie do a little jig).
In other news, I've got a mo-hairy situation on my hands: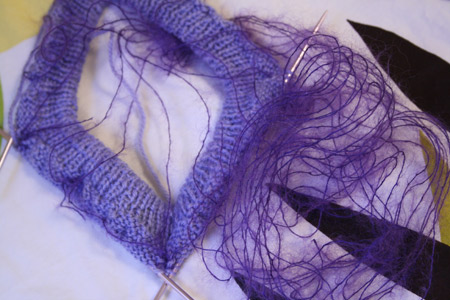 Pray for me.
0
likes