After carefully arranging the Melon Scarf for its most recent photo shoot and then posting to the blog, it got tossed on the bed, all crumpled up – its typical state. Even while lounging, the ripply texture caught my attention, and I thought this "candid" shot would make great Eye Candy Friday.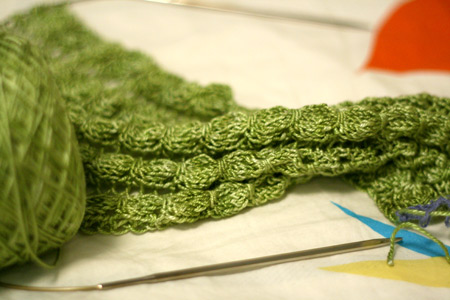 Next, I tossed the scarf on the couch, but didn't straighten or arrange anything: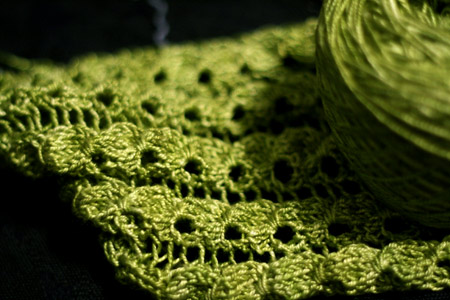 Oh, the shots you, too, can have with a fast lens
:).
0
likes