Friday's almost over, Saturday is just around the corner. Here's some Eye Candy for the remaining few hours of this week: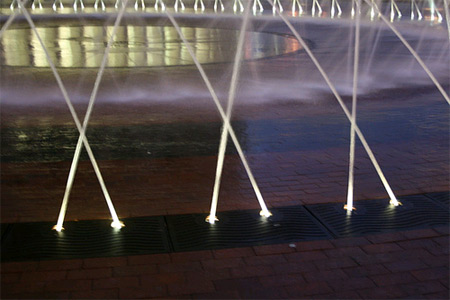 Illuminated fountain, the First Church of Christ, Scientist, Boston, MA.
This photo was taken at 10 p.m., daylight long gone, without flash or a tripod. I think I left the shutter open for a good 3 seconds to allow enough light to reach the lens.
Oh, the things my new camera
can do!
P.S. There may or may not have been 32 fuzzy photos preceding this one.
0
likes