Grandma's most recent socks-in-progress didn't start out beautifully by any stretch of the imagination, but beauties they've now become: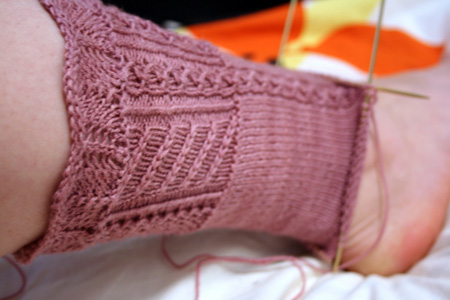 The subtle variegation of Lorna's Laces Shepherd Sock is pleasing me to no extent (as usual). It's even attempting to stripe ever so subtly – can you see it?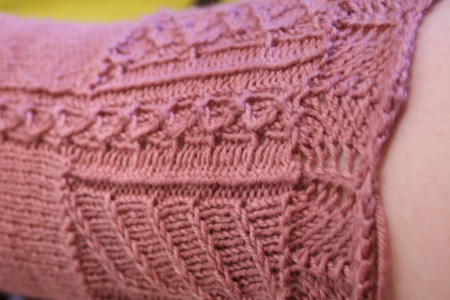 The fit is fabulous, and the fancy cuff was perfect for someone like me – although these creations may lead you to believe otherwise, you know I typically poo poo too many cables and twisted stitches. This little cuff was great -36 rounds of fanciness, all easily memorized, followed by mainly stockinette. Only a thin 4-stitch twisted motif is carried down the leg: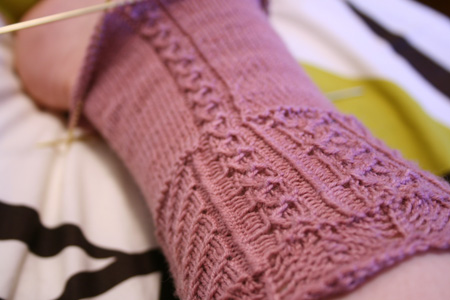 I think it adds wonderful texture without being too intrusive… on the overall look of the sock or my mind :).
0
likes