Well, I found someone for whom my first attempt at Ellen's Stockings are a perfect fit!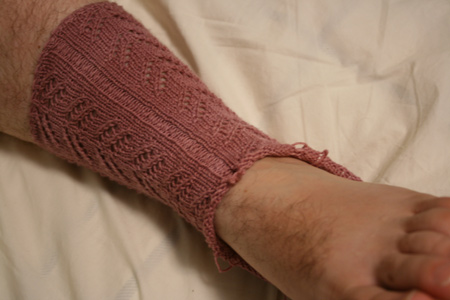 Unfortunately, it's not my grandma.
That's not your grandmother, it's a man, baby!
I contemplated changing the pattern this way and that, but just wasn't feeling the love anymore. Instead I decided to cast on another Nancy Bush pattern: Traveler's Stockings from Knitting on the Road
.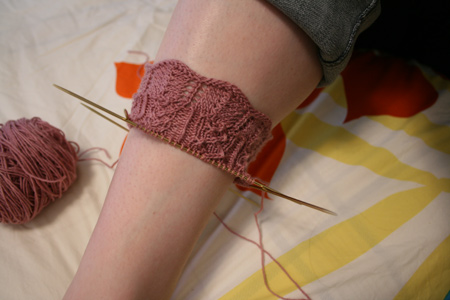 Honestly, I'm apprehensive about this attempt as well, as it seems to be knitting up slightly big. Give me a break! Sigh. The decorative band at the top is drawn in with twisted stitches, so that will probably be okay… after that, the final stitch count is achieved by decreasing 10 stitches over 26 rows. I think I might speed up the decreasing, so that the stockinette portion of the sock is the same size as the top band almost immediately.
For now, I continue the twisting…
0
likes