Something about the pattern for Ellen's Stockings bothered me from the very beginning: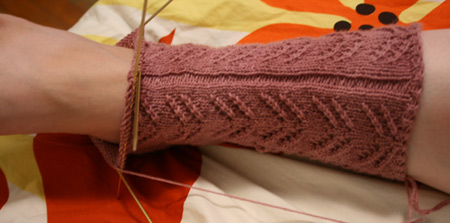 There's a column of purl stitches running smack down the middle of the sock. It bisects the foot in a rather unattractive way, I think, and the more I look at it, the more it bugs me. I cringe at what it'll look like when I reach the toe.
However, I think I'd be able to live with it if everything else about the pattern was perfect. But the truth is that the sock is coming out way too big.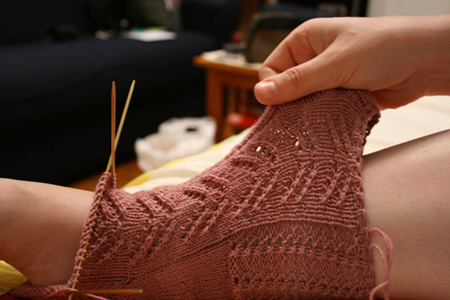 It's my own fault – I should have known that a lacey pattern worked over 68 stitches in Lorna's Laces would come out too loose, but for some reason I disregarded that silly little voice inside my head (note to self: never disregard the silly little voice).
At this point I don't see an alternative to frogging, and reworking the sock over, say, 56-60 sts, without the purl column down the center. I'm not exactly sure how I'll modify the pattern yet, though having only one lace motif running down the center of the foot is very likely.
I'm thinking two aspects of the original are keepers.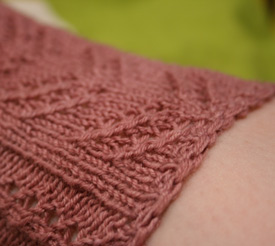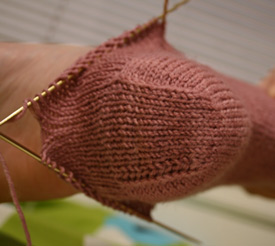 The "double-start" cast-on is very pretty, and stretchier than a typical long tail cast-on. The heel is called a Dutch heel, I think, and is completely new to me. Very interesting!
0
likes