Geez, it's been a while! I missed you! While I catch up on my life, please join me in celebrating the work of other wonderful knitters!
First, Socktober is the perfect month for the 500th Jaywalker to join the gallery!
You heard me – 500. Freakin'. Jaywalkers. I'm blown away!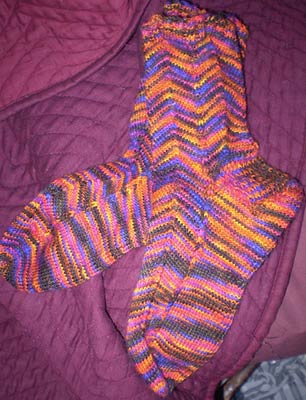 Congratulations, lucky winner Caitlin! Your choice of yarn (Cherry Tree Hill Fall Foliage) couldn't have been more appropriate! I'll be contacting you shortly about your prize.
Second, I'm thrilled to have started a gallery for the Black Sea Hat! The first submission is simply adorable, and I must share it with you: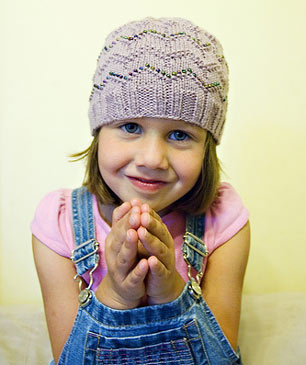 Jen writes, "My younger daughter (the model in picture) adores it and even though it's still in the 70's here, she wears it to school every day. Now the older daughter is begging for one. ;-)"
I'm so happy to hear that, Jen! And your daughter is adorable – if only every hat pattern came with a cute model like that ;).
Next time I will share some of my own knitting with you. Suffice it to say, the Aran Braided Socks are no more, but I think I've found a pattern which works (whew!). Pictures to follow.
0
likes