You know what I said yesterday about cleaning mini-blinds? Ditto for the toilet seat, don't you think?
Three more FOs! First, a spotless sink and toilet. Next, the original kitchen sink in my turn-of-the-century apartment, clean as a whistle. And last, a nicely scrubbed stove and tiled backsplash (yes, I love my tea kettle).
Just a little more time before the parental visit. Fortunately, I'm finally feeling like the apartment is clean enough.
And now, some Eye Candy Friday: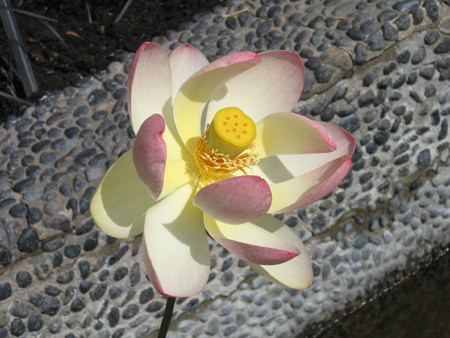 This is what happens when the lotus blossom I showed you here opens.
0
likes