Just when I thought there was no end in sight in knitting the Egyptian dress, I measured and (mama mia!) I was done with the chevron-patterned skirt portion: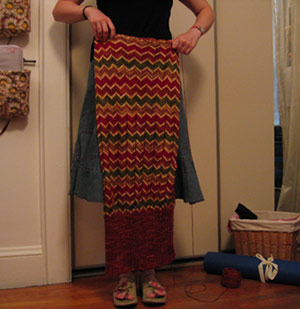 Yes!
I was starting to get that sinking feeling, that feeling that I won't make the deadline without drastic measures like staying up all night (several nights in a row). But now I feel better. The next element of the pattern is the ribbing around the waist, which is identical to the ribbing at the bottom of the dress, just half as much of it. That should go by quickly, since there are no colors to change, no ends to weave in, etc.
And what's this?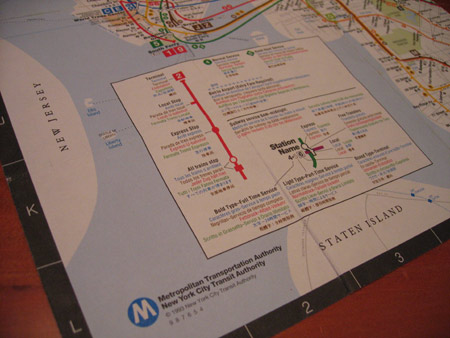 That, my friends, is a true vintage New York City subway map, from the time I actually lived in the City, ©1993. Oh yes, worn through and through. Digging it out means a little trip! See you all when I come back, hope you have a good one!
0
likes