I read through your responses to my last post with great interest. Some suggestions were intriguing, but not my style, and others warranted an extensive surfing session, like Garnstudio and Phildar.
With all these new exciting sweater possibilities in front of me, I have finally made a decision!
I'm casting on for a shawl.
I have never, not even for a second, pretended that I'm easy to please ;). Good thing that I'm always the one making the decisions and barking the orders when it comes to my own knitting :).
And now, let us feast our eyes (click for bigger):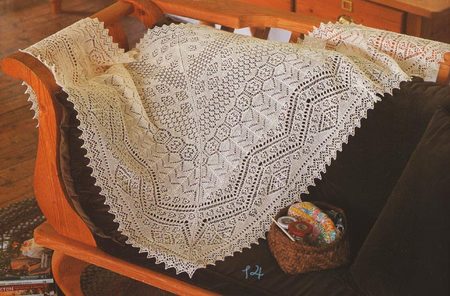 Let me get the basics out there so that we are all on the same page. The pattern is called When the mountainash is in flower, by Jean Sibelius, and it is from the New Style of Heirloom Knitting book.
I received this book in a swap with the charming and generous Siow Chin (Little Purl of the Orient), who in one exchange pretty much knocked my socks off with all the unique things she was able to obtain for me in Hong Kong – thank you, Siow Chin! I'll be showing you more of the swap loot as time goes by.
I'm using Inox size 2 circulars, and although they are significantly better than Addi Stumpos, they are still not pointy enough for me ;).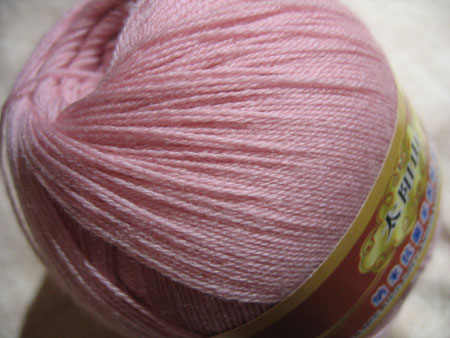 The yarn is Jade Sapphire's Lacey Lamb, a 100% lambswool 3-ply that's approximately cobweb weight. Purchased here. Very soft, bouncy, nice to work with, gorgeous pink color, no complaints so far.
As for the pattern, I feel very confident that I won't have to compile one of these upon completion.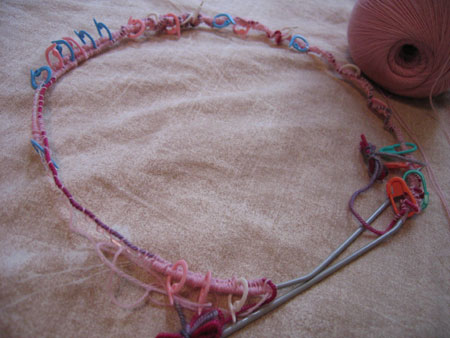 Look, I've started! Why does that look like the biggest mess of the century? Well, I started by provisionally casting on 510 stitches. UG. One more time – UG. But just think – four fewer stitches every right side row! It will be awesome to see the shawl grow while the stitch number decreases.
This sweater will be super fab ;).
0
likes