My friends, it's time to reveal the Secret Dyer.
Luscious wool/silk for my mom's shawl, custom-dyed based only on her verbal description, and a perfect match. Brilliant fingering-weight wool, colors and yarn from Secret Dyer's standard inventory, but the advice on color pairing was all custom ;). And Eunny's silk, she described it much more vividly than I ever could, but stunning comes to mind.
The secret dyer is Sundara, who we all affectionately call Purly Whites. Her shop, Sundara Yarn is now OPEN and ready to satisfy all your yarny needs.

And even if you don't have any yarny needs right now (hahahahaha!), go show the girlie some love. Purly has been a good friend of mine for a long time now, and I know opening her business has not been trivial. She has worked so hard, and for so long, because she is incredibly sensitive to our needs and desires as knitters and consumers. The girl has art training, an instinct for color, fingertips which can differentiate between soft and soooft, and a great business sense. I know with Purly in charge, no stone was left unturned, and that the standard selection of yarns and colors will not leave anyone disappointed. Not to mention all the possibilities for custom orders. I say these things as a loyal friend, sure, but you know me – I wouldn't say them if I didn't mean them, friend or not.
I'm SO proud and happy that Purly's shop is up and running. Purly, I'm SO proud of you!
And now, some glorious photography, because the camera loves it some yummy Sundara Yarn yarn ;).
No one said a word yesterday, but, shit, my latest batch of Meg Swansen sock photographs sucked ass. I was so tired, I'm sorry. Let us try one more time ;).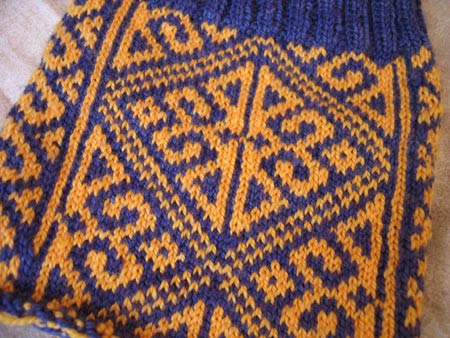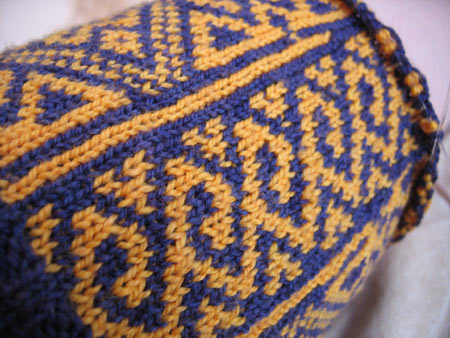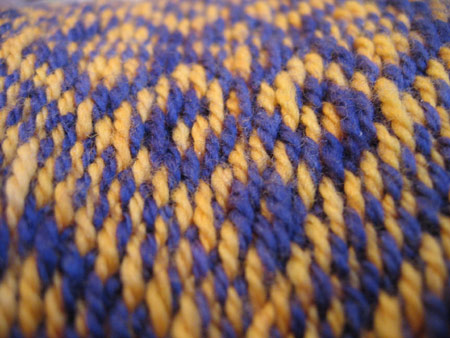 And let's not forget the 800 yards of absolutely glorious merino/silk left over from my mom's shawl. I have been scheming for a very long time what exactly I want to do with it. I wanted something fluffy and flirty and simple, something I could wear every day, preferably around my neck. I settled on the Silk Alpaca Ruffle Scarf by Mac & Me.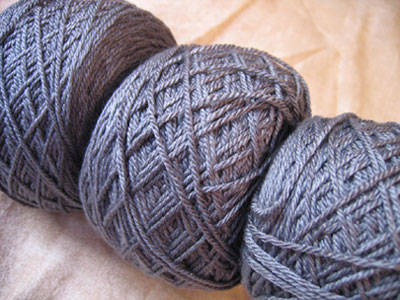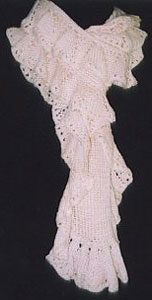 It is a supremely simple pattern – K1 P1 ribbing, then stitches picked up around the circumference and ruffles added. I know with this yarn the drape will be fantastic, and the ruffles will add just the right amount of flirty. Or maybe I'll substitute some other very simple motif for the ribbing, just keeping those gorgeous ruffles. No matter what I decide, for this one, I'll let the yarn be the star ;).
0
likes