The corner of the Misty Morning Shawl is cleverly constructed with short-row shaping, much like a sock heel would be: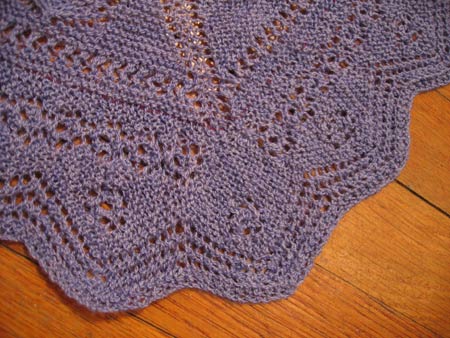 I dig it :).
The chart had two mistakes; they would have been completely mind-boggling if this was the first part of the shawl to which I set my needles. However, I saw them right away, before I even started knitting: experience and predictability – assume that the designer doesn't know how to count, and act accordingly.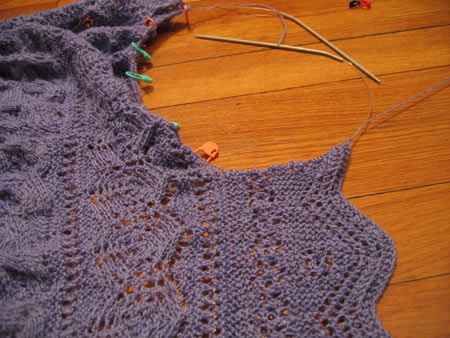 Do you know what this means, my friends? I've rounded the last corner of this obstacle course, literally and figuratively. The last few hundred feet of this race are familiar territory – the stitches have been counted more than once, and I'll be working the same repeat as before. The mistakes are highlighted on the pattern so they won't be knitted in, and I cannot foresee any more obstacles. I just have to knit it. Sit down and do it.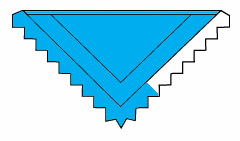 I can't believe I'm almost done.
Pinch me so I know it's true.
0
likes