Question: How many pins does it take to block a huge-ass shawl with a fancy scalloped edge?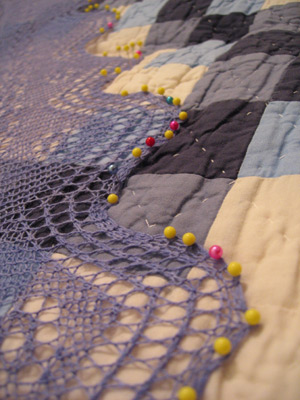 Answer: ALL OF THEM.
Quesion: How big is "huge-ass"?
Answer: 54″ across the top, and 34.5″ deep.
Question: What about the complete set of corrections – when is that coming?
Answer: All done!
I cannot wait to show you the finished thing. It's like I've died and gone to heaven. I'm SO knitting lace again.
0
likes