I know my last post concerning grandma's shawl was absolute gibberish. I've never knit one of these puppies before, so I didn't even know how to explain my dilemma!
And what a dilemma… Sigh. For days I would just pick up the shawl and look at it every which way, not certain of the fix. Sometimes I would knit a few rows, then take them out, try again. There were no books that contained the elusive answer, no advanced knitting forums, just me and my knitting. And Emily. Once I sort of figured out what to do, and she gave the border a look-over and nodded her head approvingly, I forged ahead.
So, finally, here's some math that's much easier to understand: knit half as many rows, finish twice as quickly. Voilà!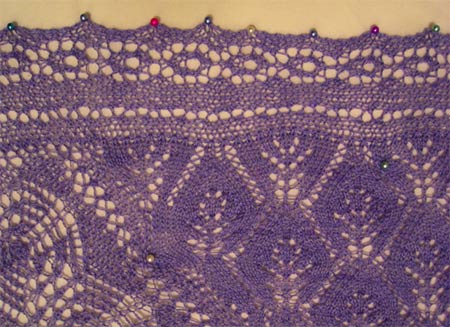 For the curious, I ended up knitting 1 row of border per 1 stitch of body, or half the density of my first attempt.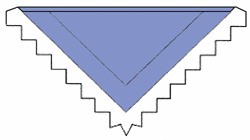 This thing is getting really, really big, and I totally underestimate how much it will stretch – I start pinning it to my bed for photos and "dry-blocking," and the next thing I know, I'm over the edge!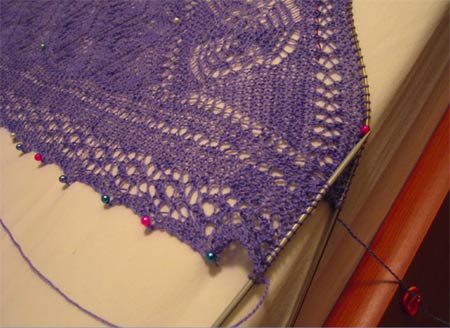 So… 😉 who had guessed that I'd finish knitting the shawl mid-February-ish? I think you guys might be right on the money!
0
likes