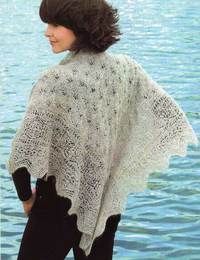 This last week was kind of crazy. Is it just me, or is the world spinning so fast that I can't keep up? Oh, mamasita! As a result, knitting progress has been nearly nonexistent, but interesting enough to post something (I'd rather not bore you, you know).
Looking at the picture of the Misty Morning Shawl, one thing in particular really caught my attention – the outermost border, all scalloped and lacey and flirty. I suspect that my grandma doesn't very much care if the center triangle contains leaves or another design element, but I know she'll be gaga for the scalloped edging. Wouldn't you?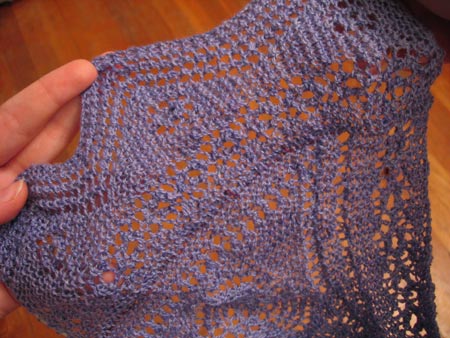 Pretty and delicate.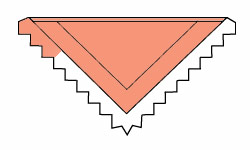 I've completed a few repeats, but I'm far from done. Like I said, crazy week ;).
The narrow border along the neck-edge and this last border only have minor mistakes in the charts, and now that the whole shawl is coming together, it's almost like I've forgotten all the craziness we've been through together. Is that typical? I planned to write a mini-essay expressing my feelings towards this mistake-ridden pattern, and also to explain why I chose such an esoteric pattern and stuck with it (curious?), but at this very moment I'm having a hard time evoking the right spectrum of feelings; they are all shifting towards contentment.
0
likes