As soon as I report that my Shining Star has a weird cone shape at the crown, everyone chimes in, "oh yeah, mine had that, too." Where were you guys before? 🙂
I'm not entirely innocent, either – I did see this FO photo by Ms. Domesticat way back when, but chose to attribute the funny shape to her use of two colors (or something).
All of us want to see the hat off the needles and on the melon, of course, since the needles give the thing a very artificial shape. Ask, and you shall receive.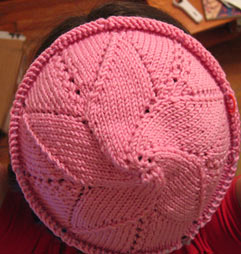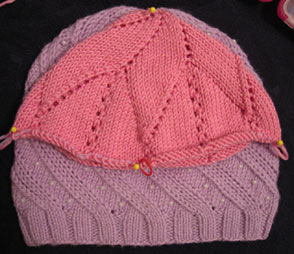 For comparison, the lilac number is Sarit's hat which, in my opinion, fits remarkably well.
Dare I say, nipply? Hehe…
My friends, here's the thing:
I have no doubt that blocking will help the cone shape at the crown.
I have no doubt that the cone shape will be lessened when there's more fabric to pull the hat down.
Those two things considered, I probably don't need to change a thing, just keep on knittin' like no one's watching. BUT…
But I'm a peculiar person – if I know there's a better way, a more clever and elegant way, I have to give it a try. At the very least! And here we are talking about a little hat, something that takes a day or two to knit.
Well, I haven't ripped yet, I just put the hattus-in-progress on some scrap yarn and cast on using the skein's other end. A few hours later…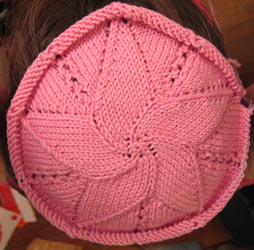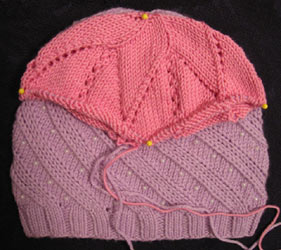 BINGO!
0
likes