This week I have been navigating blogs and witnessing a holiday tizzy that's completely foreign to me. It's interesting to watch, but I am an outsider to all of this. Correct me if I'm wrong, but I get the distinct feeling that now is not a good time to post progress reports, wacky project ideas, or anything that would require more than a few minutes to read.
So, without further blabber I present you this: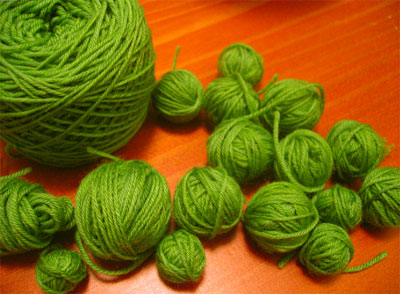 Your task is to determine what in hell happened here (this was once a full skein of Lorna's Laces Shepherd Sock). Correct answers are welcome, as are creative one, especially if they involve Brussels sprouts. I'm afraid there's no prize other than hours and hours of entertainment for us all
;).