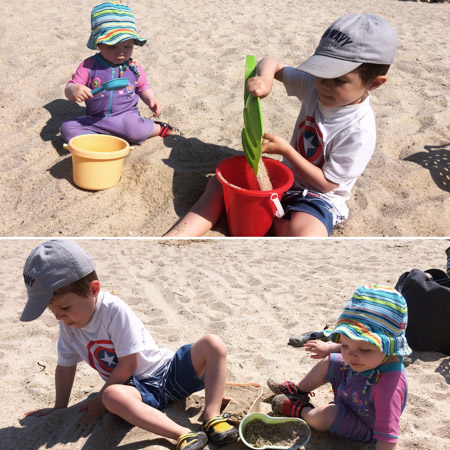 We spent a lovely week at the beach in Cape Cod earlier in July. Before leaving, I searched Ravelry for a simple shawlette pattern that would make good beach/beach house knitting. I decided on Henslowe by Beth King, which I've knit once before. The beauty of this pattern is that it's super easy and portable, and only takes one 100-gram skein of sock yarn, so it doesn't heat up your lap. A perfect beach project!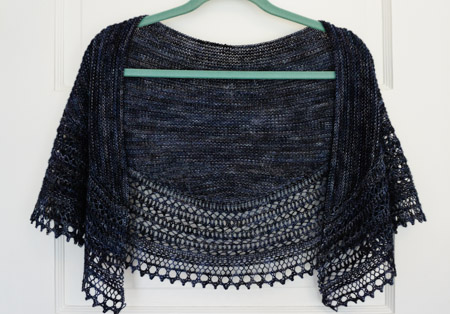 Pattern: Henslowe by Beth King. I knit it exactly according to pattern this time around. Last time I had to modify the lace because I didn't have enough yarn.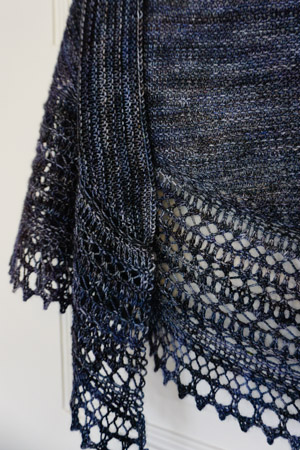 Yarn: Pigeonroof Studios High Twist Sock in Denim Days, almost 1 full skein (400 yards, 100% superwash merino, part of the GLOW series). The yarn is the real star here. It is so beautiful, solid and yet not, and adds a fantastic depth to the knitted fabric. It also didn't bleed even one tiny bit when blocking.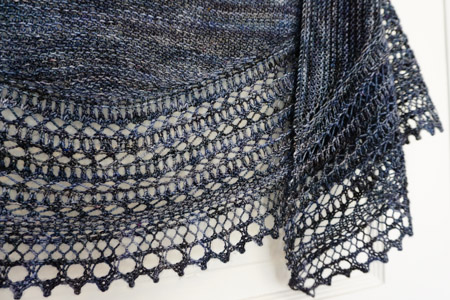 Needles: US4 Addi Turbo circs.
Finished dimensions: 47″ across the top, and 16″ deep. My shawl came out smaller this time around than last (55″ across, 17.5″ deep), probably because I used 100% superwash merino rather than a merino/silk blend. Nonetheless, it's still a nice size to tuck under a winter coat.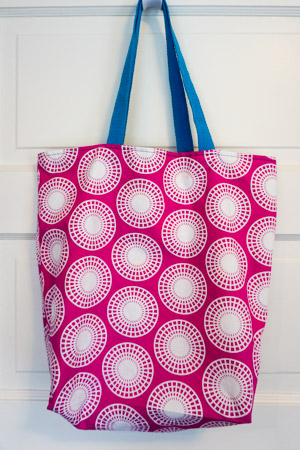 I love a quick and satisfying project, don't you?
This is the Forty Minute Tote from Purl Soho, in Boardwalk Delight Collection quilting fabric from Dana Willard. Lovely, colorful cotton, and the ice cream print of the lining is so fun!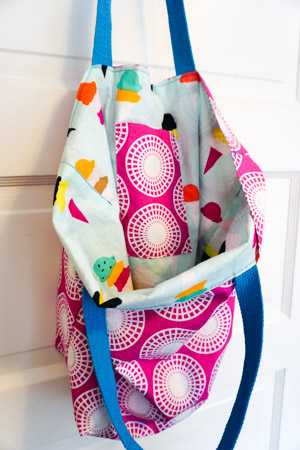 As you can see, I made the inner pocket out of the main fabric, for a bit of contrast! I also sized it to fit a standard smart phone ;). Although the pattern doesn't specify this, I think this tote is pretty much reversible!
This "40 minute" project took me exactly 2 hours, but who's counting when it's fun and enjoyable, right?